PI400-GPIO-Expansion
From SB-Components Wiki
PI400 GPIO Expansion
Raspberry Pi 400 Expansion is an I/O Expansion board designed for Raspberry Pi 400 to expand its utilization via the two dedicated GPIO ports for Raspberry Pi HAT. It works as a GPIO extender by providing two sets of 2 x 20 pin headers for the connection with HATs or Breadboards.
Features
Standard 40 Pin Raspberry Pi connectivity, directly pluggable OR through the flat ribbon cable.
2 sets of 2x20 pin headers, connect multi HATs together.
Clear and descriptive pin labels for ease of connectivity.
On-Board Indication LEDs for GPIO working status
Specifications
Number of Indication LEDs - 32
Connector for Pi 400 - FRC IDC
Connector for HAT - Male Header Pins
Compatibility - Any Raspberry Pi 40 Pin HAT/Shield
Dimensions - 80 x 190 mm
Installation
Take Raspberry Pi 400 Expansion


Connect 40 pins FRC cable on both the Raspberry Pi 400 Expansion as well as on 40 pins male header of Raspberry Pi 400 or standard 40 GPIO pins Raspberry Pi as shown in the picture below.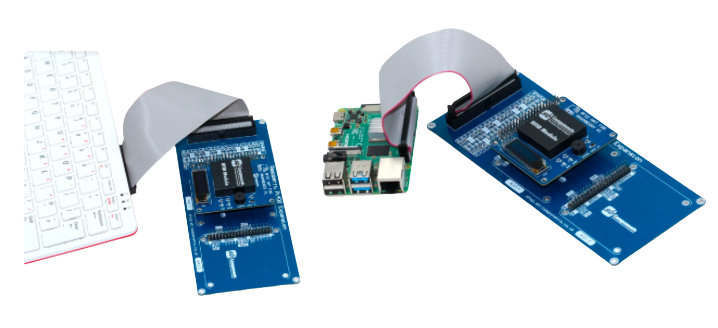 Now you can connect up to two Raspberry Pi compatible HAT, peripherals or breadboard circuits with the Raspberry Pi 400 GPIO expansion board as shown in the below image.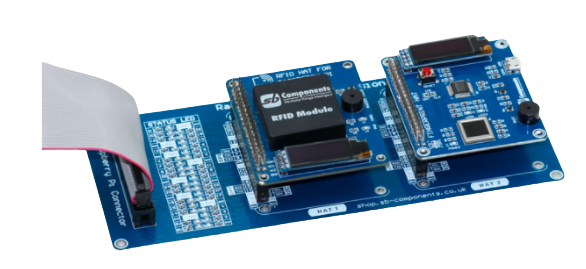 Assembly of hardware is successfully done, now start developing your codes with Raspberry Pi 400 GPIO expansion.
Resources