Pico-Cube
From SB-Components Wiki
Pico Cube
Features
Specifications
Pinout
Installation
MicroPython
Stack Raspberry Pi Pico on the female header of Pico cube.
Connect USB cable on Raspberry Pi Pico USB port.
Choose interpreter as MicroPython (Raspberry Pi Pico).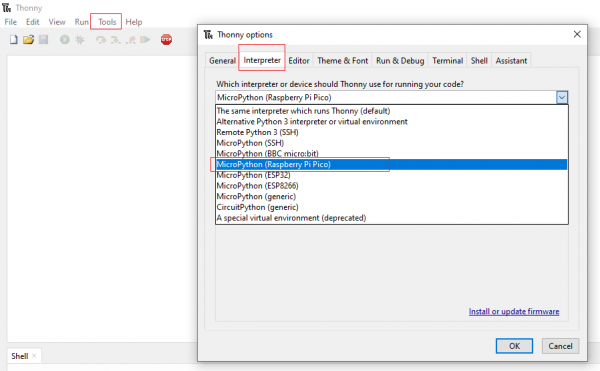 Download Pico Cube repository from the below link:
Source code: https://github.com/sbcshop/PICO-CUBE
Open "demo.py" from the downloaded repository of Pico Cube in Thonny IDE and Click on the Green play button to run the code.
It will run a different LED pattern on Pico Cube. You can also modify this code to put your own creativity.
Resources